Meet with leaders from different schools for a one-day, skill-specific retreat.
---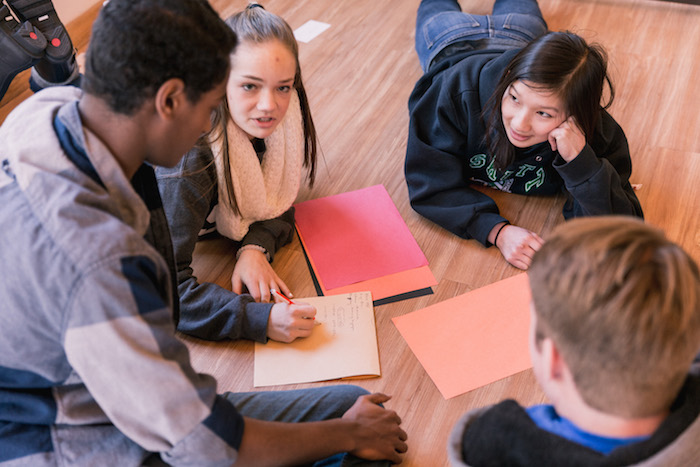 Throughout the year, we bring leaders from different schools in different regions together to work on specific leadership skill sets. Our full-day Leadership Retreats let student leaders work with and learn from students like them, while growing from the direction and facilitation of our Volunteer Staff.
Past Leadership Retreats have focused on motivation, officer development, faculty advisor training and middle school leadership.
---
Junior & Senior High Leadership Retreats
Each Leadership Retreat has a different theme that focuses on a different leadership topic. Here are the themes dates and location for our Leadership Retreats during the 2017-18 school year. We will have more details available for each of these soon.
Give Back – Our Give Back overnight retreat is the best way to kick start the year - It's 24 hours of hands-on, service learning leadership. Students will work on projects that directly give back to the community, while boosting their own confidence and organizational skills. There may be an occasional dance party, too.  This Leadership Retreat will be February 17-18 at Camp Catron, Nebraska City, Neb.  Check-in at 12:45pm, activities start at 1pm on Saturday.  The event ends at 2:30pm on Sunday.  A Leader Kit and all meals are provided with a $80 registration fee. You will receive a detailed email prior to the retreat.
This form stopped accepting submissions on February 15, 2018 12:00 am CST.
---
Read this story from KETV about the Omaha JAM Leadership Retreat
Check out this WOWT story from our Omaha JAM Leadership Retreat
---